This is my sister's favorite yang nyeom dish. Whenever she visit me, she asked me to cook this chicken.
Whenever I cook this dish, this remind me of my sister in Japan.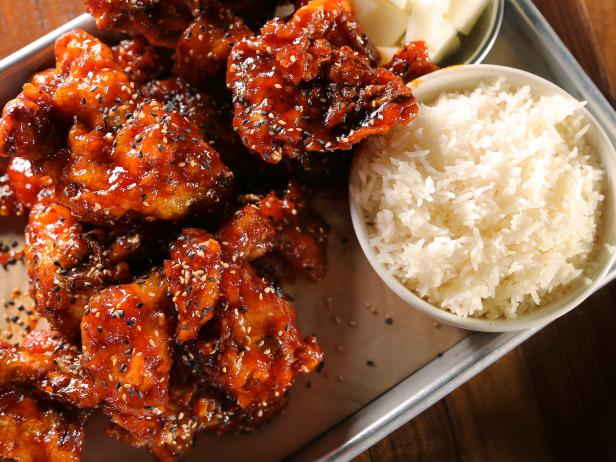 yang nyeom
Yangnyeom fried chicken is a popular dish in South Korea, and this is the best recipe for it. In this blog post, we'll show you how to make yangnyeom fried chicken and season it perfectly.
Ingredients
[A]
1

garlic grated

2

Tablespoon

rice wine

white wine

Salt & Pepper
[B]
2-3

Tablespoon

gochujang

3

Tablespoon

ketchup

2-3

Tablespoon

sugar *

2

Tablespoon

Mirin **

2

cloves

of garlic grated

4

Tablespoon

water

1

Tablespoon

sesame

1

Tablespoon

sesame oil

1

Tablespoon

soy sauce
Instructions
Cut chicken into bite-size

Mix all Ingredients [A].

Add chicken and Ingredients [A] in to zipper bag.

Leave in fridge about 30 minutes
Recipe
Preheat oven to 410 degrees F (210-220 degree C).

Coat each chickens with corn starch .

Place a baking sheet on a baking pan, place them.

Brush the top slice of chicken of the oil. I used canola oil.

bake them about 15 minutes until the meat is cooked through.

Mix all ingredients [b] in the pan and heat.

After boiled, Toss the oven fried chicken with the sauce and serve immediately.
Notes
*Sugar: If you user White wine, sugar will be 3 tablespoon but if you use Mirin 2 Tabespoon should be enough **Mirin: If you do not have Mirin, use white wine.
The Secrets To The Best Yang Nyeom Fried Chicken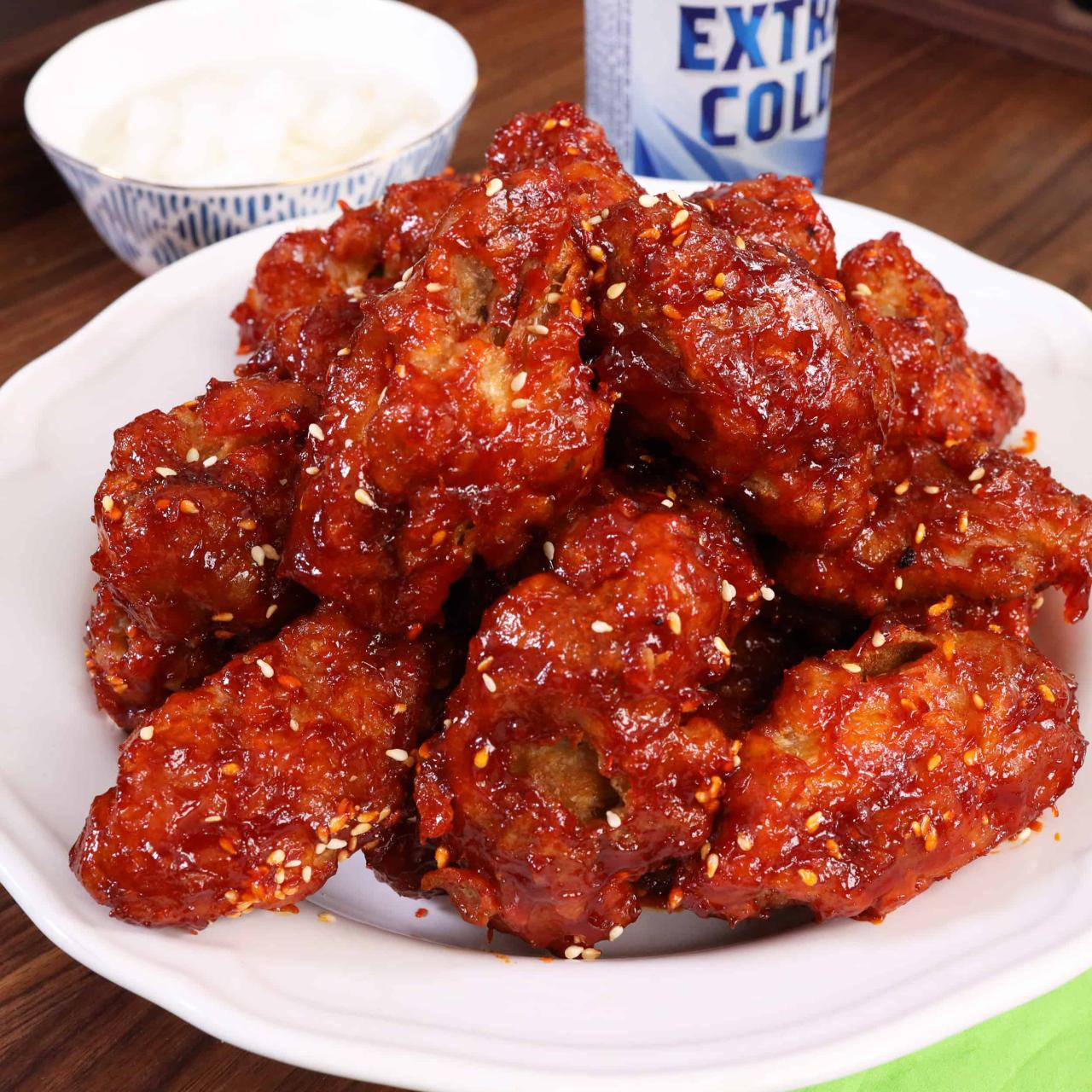 There's nothing like a good plate of fried chicken, and this recipe for Yang Nyeom Fried Chicken is sure to satisfy. This dish is made with a marinade that is full of flavor, and it's the perfect way to enjoy some crispy chicken.
To make this dish, you'll need gochujang, which is a Korean red pepper paste. This paste gives the chicken a flavorful kick, and it also helps to keep it moist. Marinating the chicken for at least an hour will really bring out the flavor in the gochujang.
Next, it's important to use a deep fryer to fry the chicken. This will give it that amazing crispy texture that everyone loves. Make sure to use plenty of oil so that the chicken doesn't stick to the pan – this will make for an messy meal!
Once your chicken has been fried up perfectly, serve it up with some sweet and sour dipping sauce and sesame seeds on top. It's easy enough to create yourself – just mix together some soy sauce, honey, rice vinegar, and brown sugar until you have a nice dipping sauce ready to go! Now sit down with your family or friends and enjoy some delicious Yang Nyeom Fried Chicken – you won't be disappointed!
How To Season Your Yang Nyeom Fried Chicken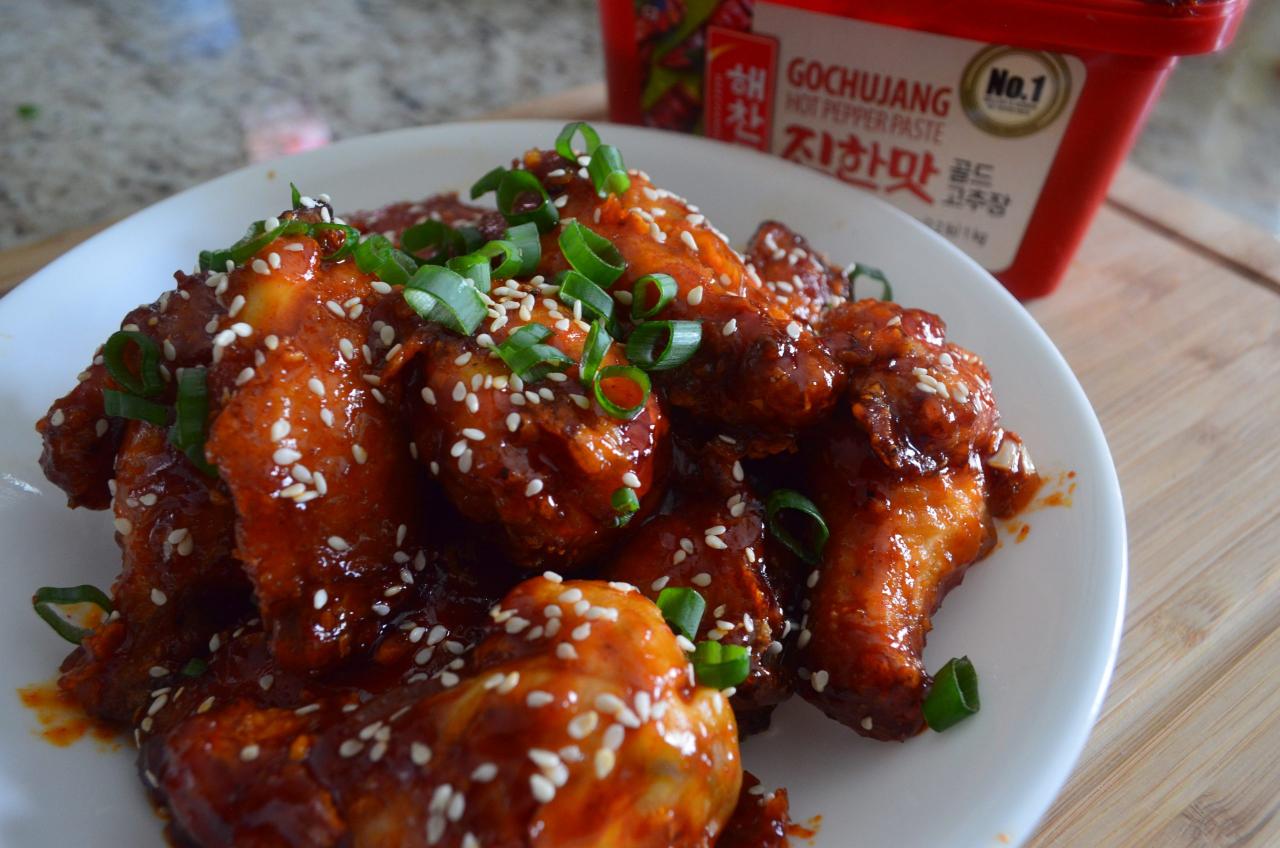 Yang nyeom (양년) means seasoned year in Korean, and that's exactly what this dish is all about. Fried chicken is a classic dish in Korea, and yang nyeom fried chicken is one of the most popular varieties. It's also one of the easiest dishes to make – all you need is some good seasoning and some chicken.
The key to yang nyeom fried chicken is in the seasoning – you have to make sure the chicken is well- seasoned before frying it. You can use either a dry rub or a wet marinade for the seasoning. If using a dry rub, make sure to massage it into the chicken thoroughly. If using a wet marinade, make sure to coat the chicken evenly and let it marinate for at least an hour. When frying the chicken, make sure to use a neutral oil so that it doesn't affect the flavor of the chicken.
Once you've seasoned your bird however you like, it's time to fry it up! Make sure to use plenty of hot oil so that your yang nyeom fried chicken turns out crispy and delicious. Serve with your favorite dipping sauce on the side for extra flavor punch!
Frying Your Yang Nyeom Fried Chicken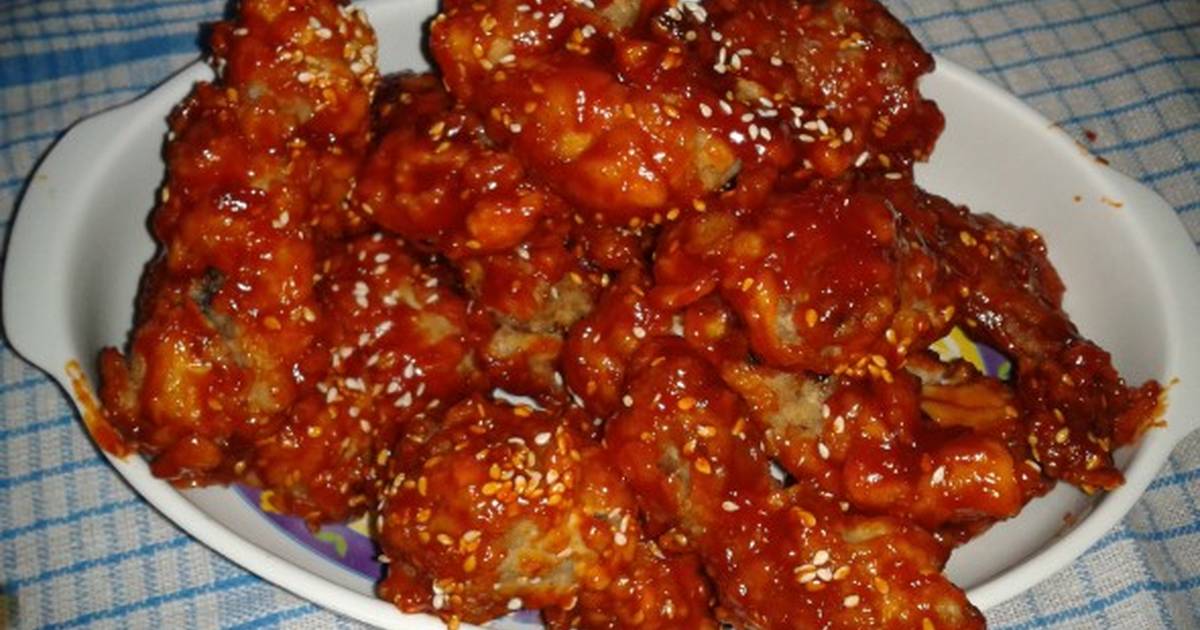 Yang nyeom is a type of fried chicken that is characterized by its dark and crispy skin. It's a popular dish in South Korea, and for good reason – it's delicious! This recipe will show you how to fry your yang nyeom chicken the perfect way, resulting in a delicious and crispy meal.
Before you start frying your chicken, make sure that you have about 1/2 inch of oil heated up in a large skillet. Add the chicken to the hot oil and cook for 3 to 4 minutes per side until golden brown and cooked through. Be sure to watch the chicken closely so that it doesn't burn – this cooking method is quick and easy, but it can be difficult to judge how long to cook something without proper tools. Once the chicken is cooked through, remove it from the skillet and serve hot with your favorite dipping sauce. Enjoy!