Happy Valentines day!
We have Valentines party at my son's day care and everybody bring some snack.
My son is still 18 month and I do not want make chocolate yet. So I decided to cook Castella (Japanese sponge cake.
Castella (kasutara) is  Japanese sponge cake and it is simply made of mainly sugar, bread flour, eggs.
So I just reduced sugar when I cooked this time.
Here is my recipe.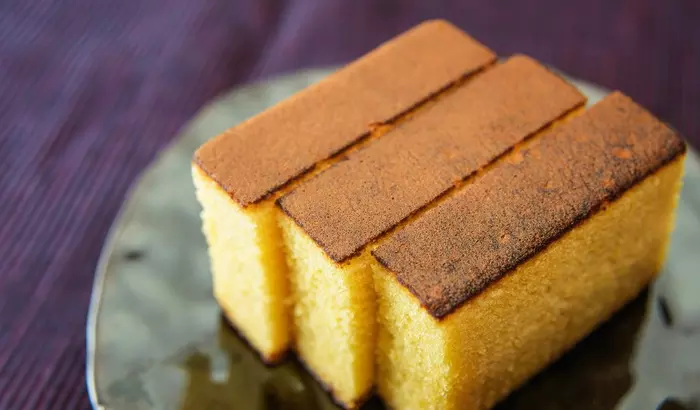 Castella
Castella is a type of sponge cake that is popular in Japan. If you're looking for a unique and delicious cake to try out, Castella is a great option. In this blog post, we're going to walk you through the recipe for Castella Japanese sponge cake, as well as provide tips and tricks for baking it. We'll also provide a recipe for Castella variations, so you can make it your own. So whether you're a fan of Castella cake or just looking for a new recipe to try out, be sure to check out this blog post.
Ingredients
190

g

6.7 oz bread flour

5

eggs

290

g

10 oz beet sugar (or your favorite sugar) -I added 230g (8 oz) of beet sugar for my son this time
A
5

Teaspoon

milk

4

Teaspoon

canola oil

3

Teaspoon

honey

I used maple syrup since my son cannot have honey yet.
Instructions
Preparation
sift flour

Preheat oven to 325 degrees F (160 C).

Place parchment paper in the mold 2 (8 x 4-inch) loaf pans or8 inch square pan

Grease the parchment.
Instructionn
In a large bowl, whisk egg and half amount of sugar until pale yellow and doubled in volume.

add rest of sugar and mix.

add ingredients A and flour and whisking.

Pour batter into pan. Tap gently on the counter to make flat all area and remove air bubbles.

Bake on middle rack of oven 50 minutes or until golden brown.

When done, wrap with plastic and leave in room temperature until cool down.

store airtight and keep it in refrigerator (or room temperature) about 1 day.
Notes
*usually it taste better 1 day later.
Castella Tips And Tricks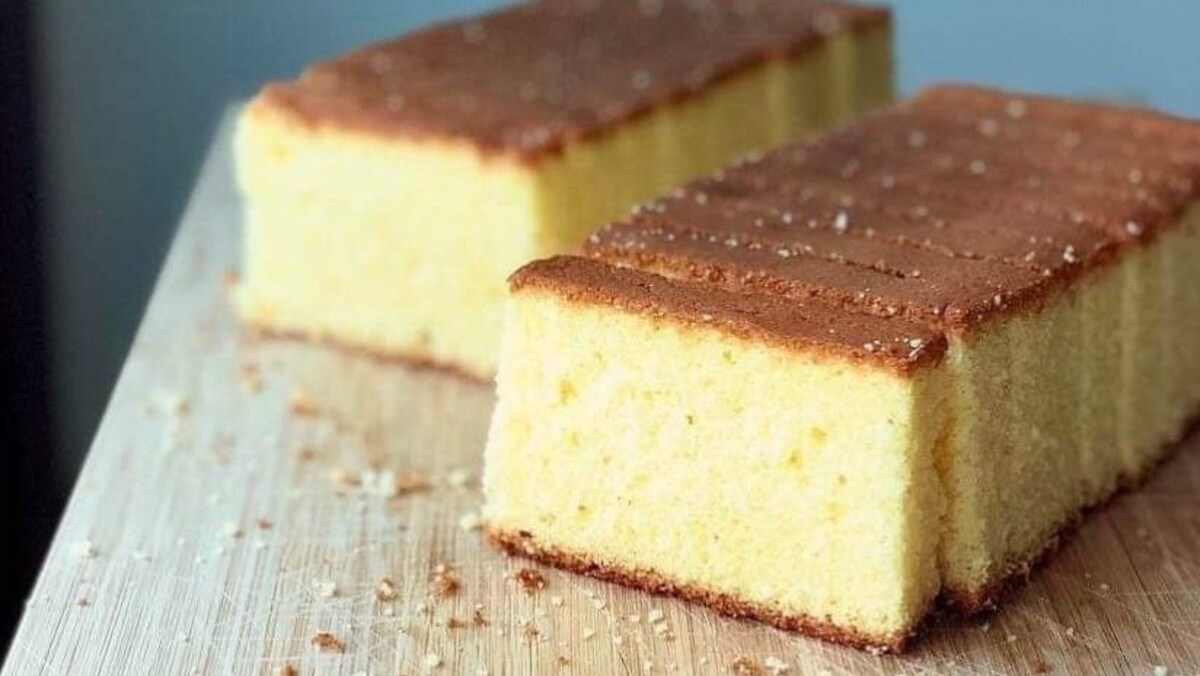 Castella is a Japanese sponge cake that is often enjoyed as a dessert or special occasion cake. It is made from a light and fluffy batter that is filled with either custard or whipped cream. Castella can be enjoyed as part of a meal, or it can be served simply with some ice cream or fruit on top.
When making castella, it's important to follow some simple tips and tricks. For example, make sure your oven is preheated before beginning and keep an eye on the cake while it's baking so that it doesn't over-cook. And don't forget to let the cake cool completely before serving – this will help to prevent it from becoming too dense.
Finally, when eating castella, be sure to enjoy every bite! Castella is delicate and can easily become dry if not handled properly. And last but not least, don't forget to brush your teeth after enjoying castella – you'll taste the sweetness in everything!