When I was pregnant in last year, I could not eat egg & dairy product as well since I had bad allergy.
However I needed to take enough calcium, iron for my baby, and I did not want rely on too much Prenatal supplements.
So I had been taking Macrobiotic cooking class and started this diet.  (In the end I completed Macrobiotic Certificate Course in this summer._
According wikipedia, a macrobiotic diet (or macrobiotics), from "macro" (large) and "bios" (life), a dietary regimen which involves eating grains as a staple food supplemented with other foodstuffs such as local vegetables avoiding the use of highly processed or refined foods and most animal products. Macrobiotics also addresses the manner of eating by recommending against overeating and requiring that food be chewed thoroughly before swallowing. Macrobiotics writers present it as a means of combating cancer.
The macrobiotic approach suggests choosing food that is less processed and more natural and employing more traditional methods of cooking for family, friends, and oneself.
This tofu mayonnaise is egg-free, dairy-free and I cook this very often. I even used for my son's baby food.
This is one of the my favorite tofu mayonnaise recipe.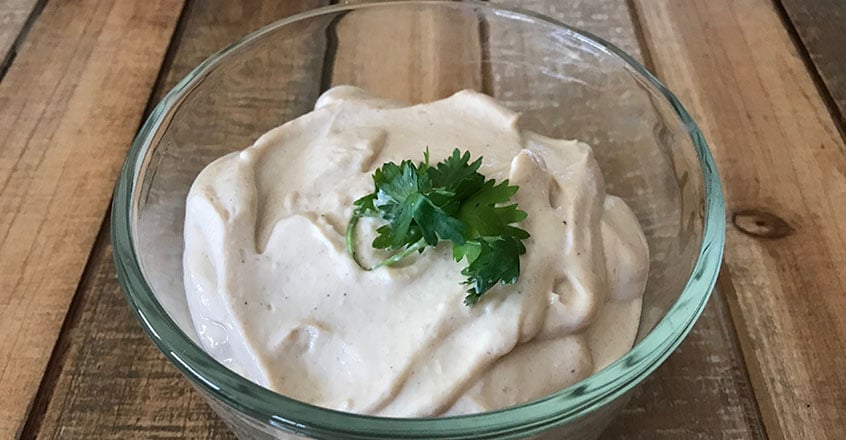 Tofu mayonnaise
Tofu mayonnaise is a delicious and versatile condiment that can be used in a variety of dishes. In this blog post, we're going to share a delicious egg-free tofu mayonnaise recipe that's perfect for any meal.
Ingredients
1

12 ounce package medium firm tofu, drained and cut into cubes

1

Tbsp

white miso

11/2

Tbsp

brown rice syrup

1

Tbsp

plum vinegar

1

Tbsp

rice vinegar

1

Tbsp

Dijon mustard

Lemon juice

1

Tbsp

Olive oil

1

tsp

sea salt
Instructions
Place all ingredients into the container of a blender.

Blend until smooth.
Notes
Making your own mayonnaise is easier than you think, and it's so much healthier and tastier than store-bought! Give this egg-free tofu mayonnaise recipe a try, and let us know how you like it.
Substitutions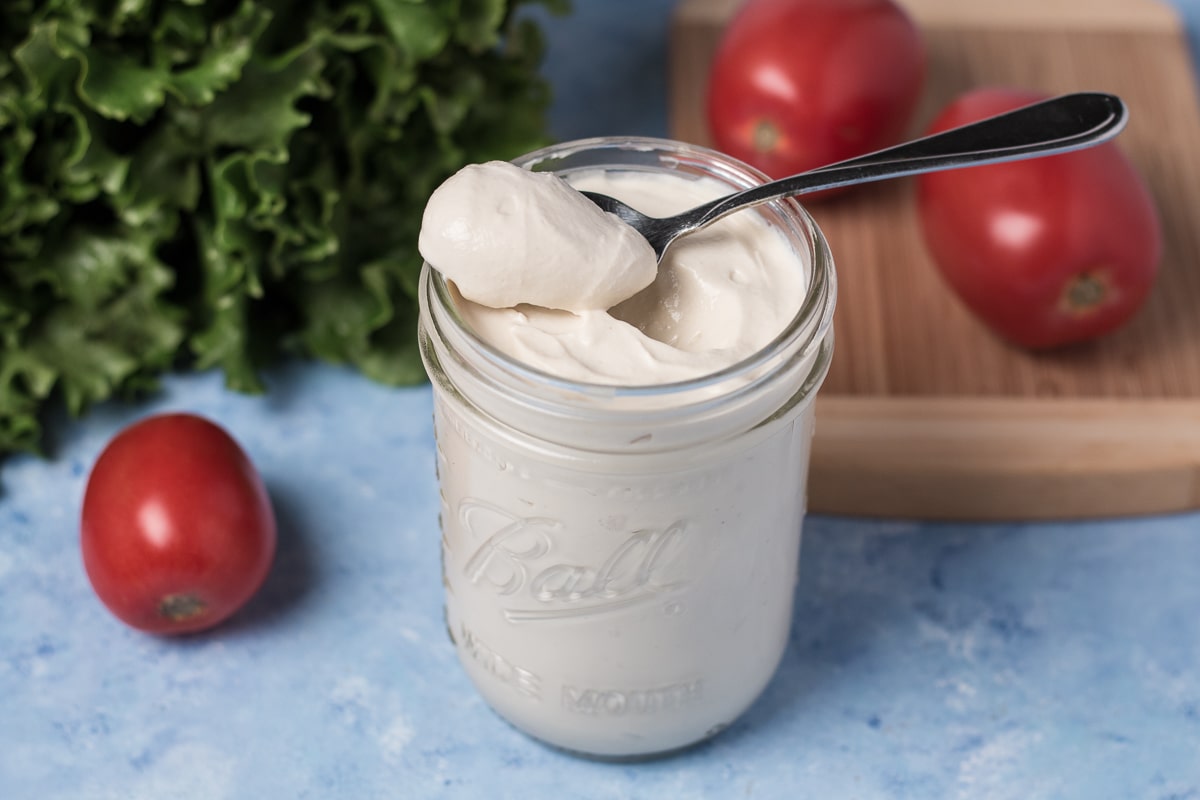 Are you looking for a vegan mayonnaise recipe that's delicious and easy to make? Look no further than this egg free tofu mayonnaise recipe. This recipe is perfect for any occasion – whether you're making it for a sandwich or using it as a dip. Not only is this mayonnaise delicious, but it's also versatile – you can use it as a base for salads or as a dressing for your favorite meals.
To make this mayonnaise, you'll need some key ingredients: tofu, oil, vinegar, and garlic. To make the tofu mayonnaise, start by soaking the tofu in water overnight so that it becomes soft. Then drain the water and place the tofu in a blender with the rest of the ingredients. Blend until desired creaminess is reached – I like mine to be very creamy.
Once your mayonnaise is ready, store it in an airtight container in the fridge. It will last for up to seven days and will be perfect for use in sandwiches or as a dip! If you're looking to add some extra flavor to your mayonnaise, feel free to add garlic – this will result in an excellent garlic mayonnaise that everyone will love!
Nutrition Information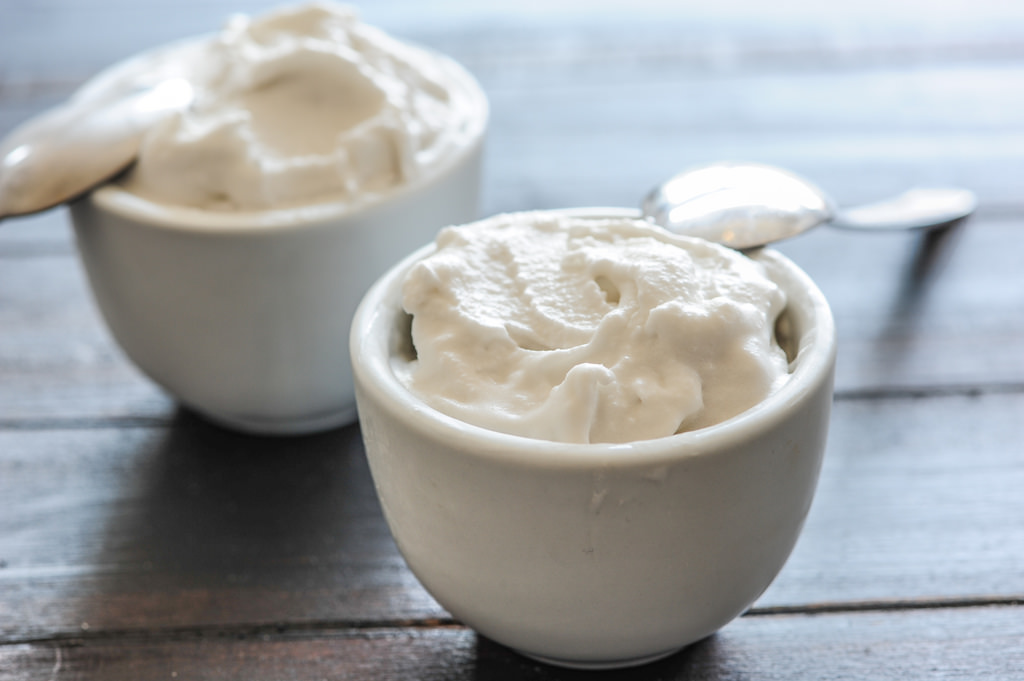 Are you looking for a delicious and healthy way to enjoy tofu? Try making your own egg free tofu mayonnaise! This recipe is simple to follow, and it can be made in just a few minutes. Not only is this mayonnaise delicious, but it's also nutritious. Each serving contains 59 calories, 6 grams of fat, 1 gram of saturated fat, 0 grams of cholesterol, 2 grams of carbohydrates, 1 gram of protein, and 0 grams of sodium.
This mayonnaise is perfect for adding flavor to salads or sandwiches. It can also be used as a dipping sauce for vegetables or tofu dishes. If you're looking for a healthy and hearty meal that's vegan and gluten free, try making your own egg free tofu mayonnaise recipe today!
Storage
Looking for an all-in-one vegan mayonnaise recipe that you can store in the fridge and whip up at the weekend? Look no further! This recipe makes 1 cup of mayonnaise, which is enough to dress up 10 sandwiches or as a salad dressing.
To make this mayonnaise, first you need to prepare your ingredients. To start, you will need tofu, apple cider vinegar, lemon juice, salt, and pepper. Next, blend all of the ingredients together until they are smooth and creamy. Finally, store the mayonnaise in an airtight container in the fridge for up to 1 week.
When you're ready to use it, simply blend some of the mayo together with some olive oil or vegetable oil to create a thick sauce for your favorite sandwiches or salads. Don't forget about this vegan mayonnaise recipe when you're craving something delicious but sans eggs!