I cook Cauliflower Mash for my son and he loves it.
Cauliflower is a great substitute for potatoes. Mashed Cauliflower tastes similar to potato, but it has veggie nutrients and cuts down on carbohydrates and calories.
I got this Cauliflower soup idea from Cauliflower Mash recipe and my son loves this soup.
Here is my recipe.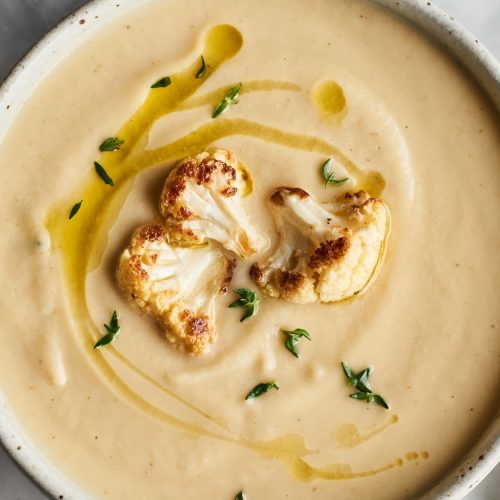 Cauliflower soup
Looking for a delicious and healthy soup to warm you up on a cold winter evening? This cauliflower soup recipe is perfect for you!
Ingredients
1

clove

garlic minced

1

onion minced

1-2

cup

chopped Cauliflower

2

cup

vegetable broth.

1

cup

soy milk

1

Tablespoon

olive oil

2

Tablespoon

Miso

Salt to adjust taste
Instructions
Saute garlic, onion until tender.

Add Cauliflower and pour in vegetable broth.

Put in all in blender and blend until smooth.

Add soy milk and simmer about 10 minutes and add miso and salt.

You can serve as cold soup as well.
Notes
This soup is the perfect comfort food for colder months. It's hearty and filling, but can also be lightened up with some simple variations. Plus, it's easy to make and can be stored in the fridge for up to a week. So go ahead and give this soup a try - you'll be glad you did!
Variations On The Recipe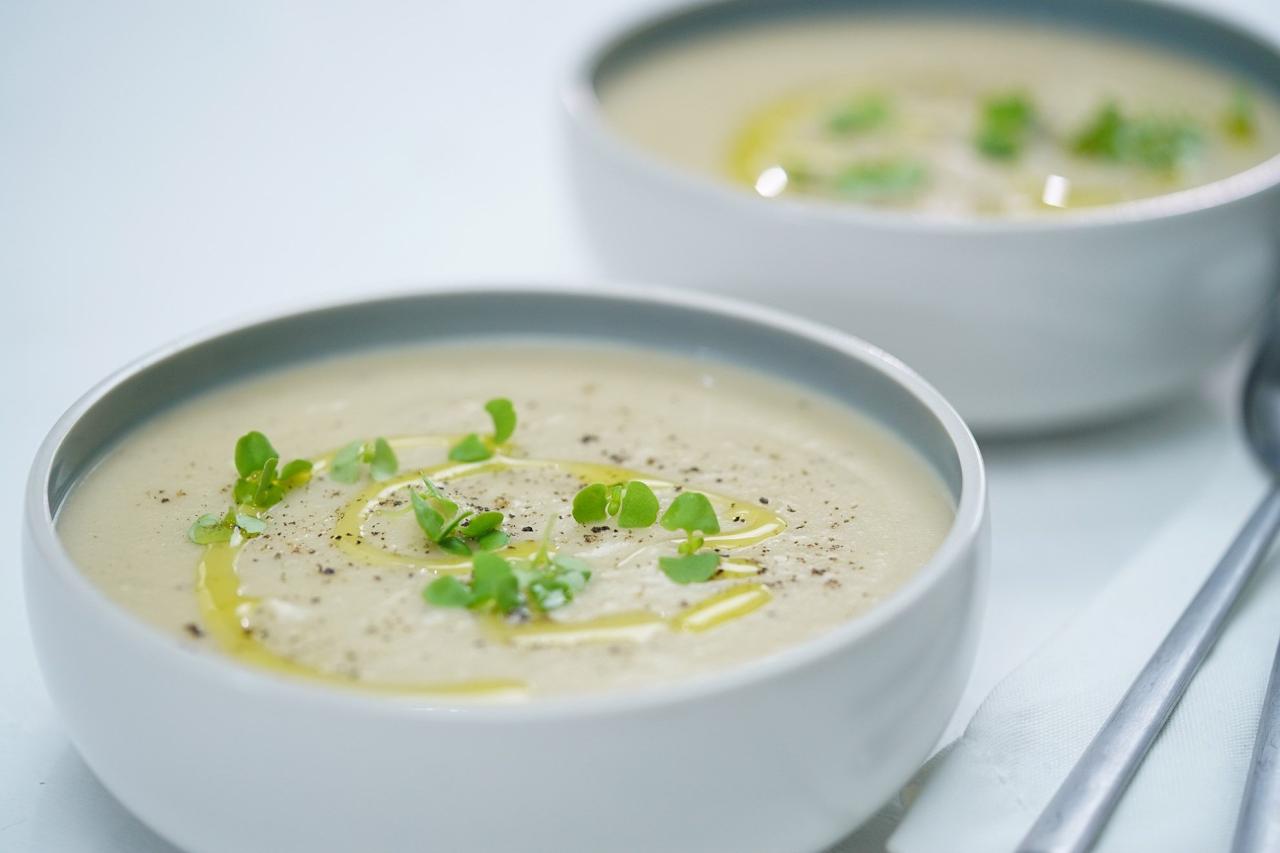 Cauliflower soup is a popular soup that can be made in a variety of ways. Below, we'll outline the steps for a basic cauliflower soup recipe, as well as some variations that you may want to try.
To make the basic cauliflower soup recipe, start by cooking the cauliflower in water until it is soft. Then, add the vegetable of your choice and season with salt and pepper to taste. If you're using a Crock Pot or Instant Pot, simply add all of the ingredients and let it cook on low for 6-8 hours or high for 3-4 hours.
If you prefer a more hearty soup, you can also add additional vegetables such as potatoes or celery. In addition, some people like to add curry powder or other spices to their cauliflower soup before serving. Whether you choose to make a basic version of cauliflower soup or experiment with some variations, this meal is sure to be delicious and satisfying!
Soup Storage And Serving Suggestions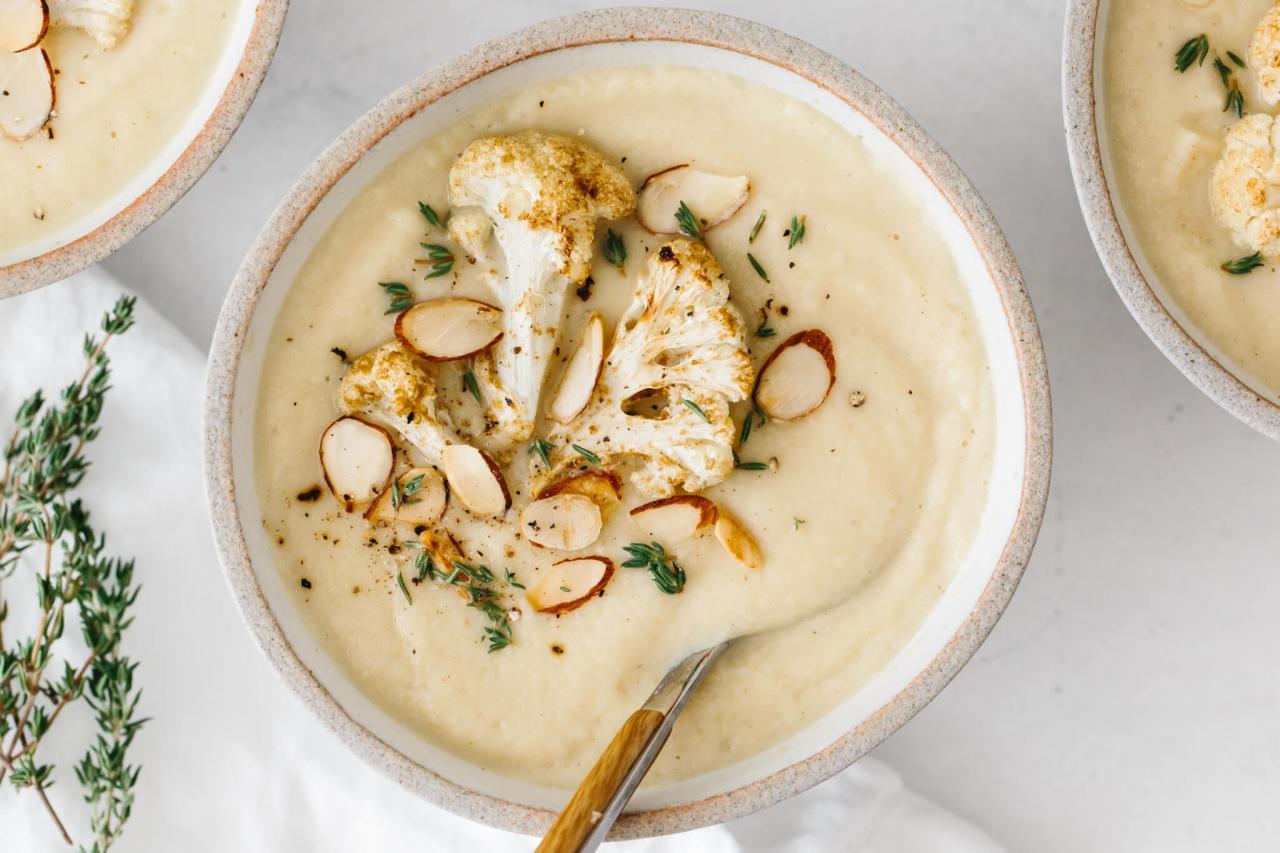 There's nothing like a hot bowl of cauliflower soup on a cold day, and this recipe is sure to please. Not only is this soup delicious, but it's also easy to make and stores well in the fridge for when you need it. Keep in mind that all recipes are approximate, so you may want to adjust the amounts as needed.
To store your cauliflower soup, put it in a container or bag and store it in the fridge for up to four days. It can also be served cold or hot – either way, it's sure to be a hit at your next potluck or dinner party. Toppings such as croutons, shredded cheese, or diced bacon can be added right before serving, so there's really no wrong way to enjoy this delicious soup. And if you happen to have any leftover soup after eating it all up at once, don't worry – you can store it in the fridge for up to four days without losing any of its flavor. Thanks for reading!