I invited my new neighbor friend who lives 1 block away from our place in last weekend.
She has 15 month old son too and we wanted to set up play date with them.
She also has 5 years old girl and I was thinking to prepare some snack for everybody.
This apple crisp is Non-sugar, non-dairy, allergy free and  perfect for all age group.
Recipe is very simple. Combine all ingredients and put in the oven!!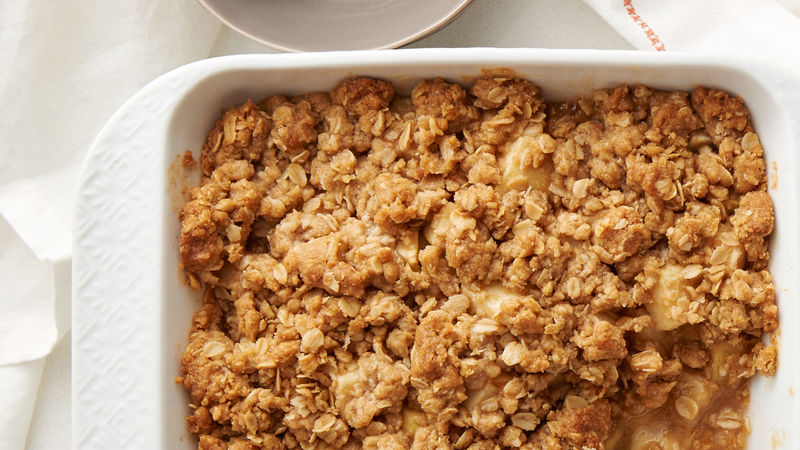 Apple Crisp
Apple crisp is a delicious and classic dessert that is sure to impress. In this blog post, we're going to teach you how to make an Apple crisp recipe that is sure to please. You'll need the following ingredients:
Ingredients
[A]
200

ml

old-fashioned rolled oats

200

ml

unbleached Spelt White Flour

100

ml

sunflower seeds

100

ml

walnut chopped

option

2

tsp

cinnamon
[B]
50

ml

canola oil

50

ml

maple syrup

1

tsp

vanilla extract
Filling
2-3

Fuji apple

thinly sliced

1

tsp

lemon juice

50

ml

kuzu powder ground

you can use arrowroot powder or corn starch

2

tsp

cinnamon powder

100

ml

raisins

sliced if you like

1

tsp

salt + 1 cup water for dipping apple
Instructions
Preheat oven to 355 degrees F (180 degree C).

combine all [A] ingredients

Mix [B] ingredients. and Combine [A] & [B] together.

Dip apple slices into salted water and place in another bowl.Sprinkle lemon juice onto apples and mix. add cinamon powder, raisons, kuzu powder to the apples.

pour filling in oiled baking dish.

spread crisp on the top.

cover with aluminum foil and bake for 40 minutes .

Remove foil and bake a further 15 minutes.

My son finished all his plate and my friend loves it too. I am thinking to cook this our Thanksgiving / Christmas party as well.
Notes
This is a great recipe for a quick and easy meal. The ingredients are simple and the instructions are straightforward. The serving suggestions are versatile and can be adapted to suit your own taste.
Serving Suggestions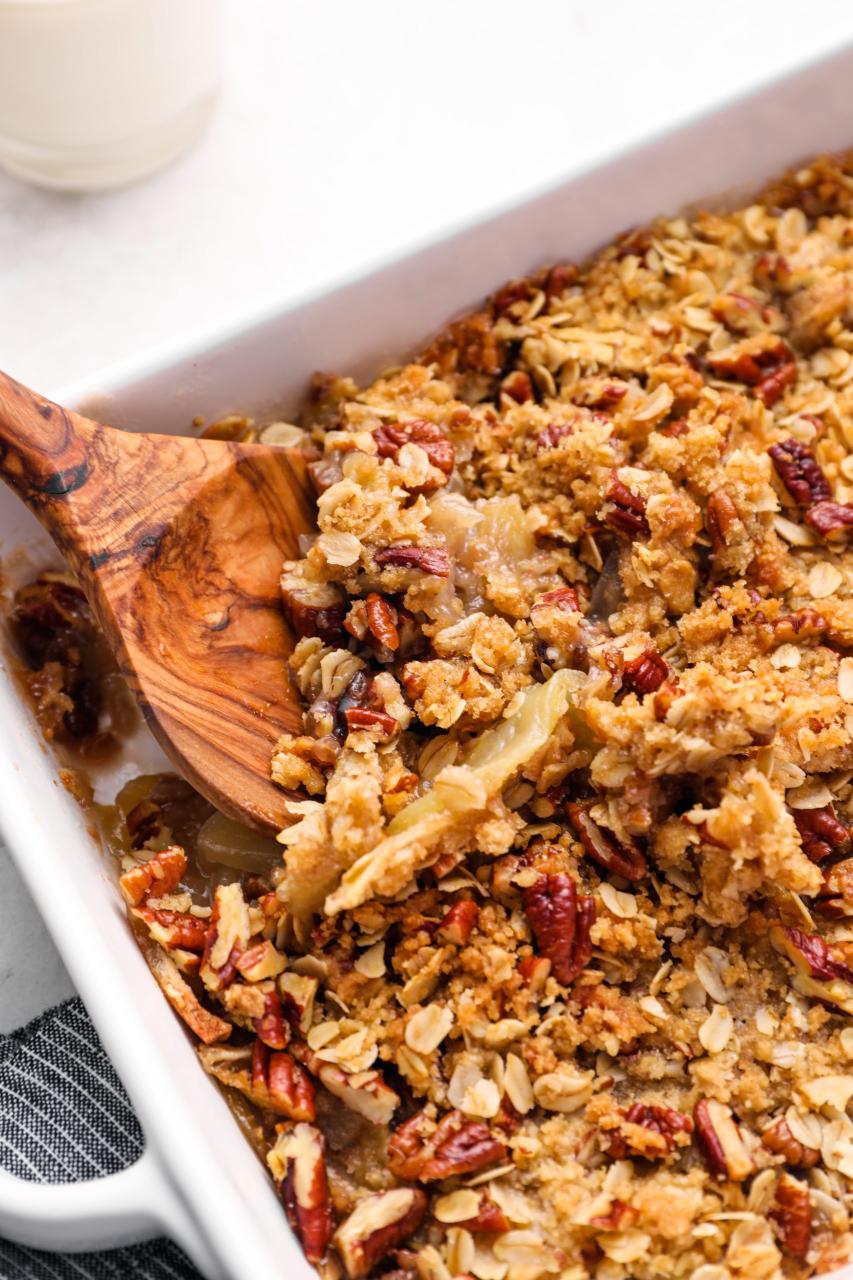 Fall is a time of year when we crave delicious apple crisp recipes. This classic dessert is easy to make and can be topped with whipped cream or ice cream for an extra indulgent treat. To get the most out of your apple crisp, follow these tips.
First, preheat your oven to 375 degrees Fahrenheit and place a baking sheet in the oven to heat up. Next, mix together all of the ingredients and pour them into an 8×8 inch pan. Be sure to spread the mixture out evenly so that it doesn't stick together later on.
Bake for about 45 minutes, or until the top is golden brown and firm to the touch. Then, let it cool for a few minutes before serving with whipped cream or ice cream on top! Sprinkle with cinnamon for a bit of flavor.