Sekihan is red rice in Japanese and it is sticky rice with azuki beans.
Sekihan is often served on special occasions such as birthdays, wedding.
About Azuki bean
It is a small, dried, russet-colored bean with a sweet flavor. You can find Azuki bans at Asian markets or Whole foods super market.
Azuki contain a lot of Vitamin B1. Vitamin B1 also effective in treating muscle pain, and it helps you to recover from tiredness, promotes blood circulation
Also azuki bean also good for resolving swelling. I ate this a lot during last trimester in my pregnancy.
What Is Sekihan?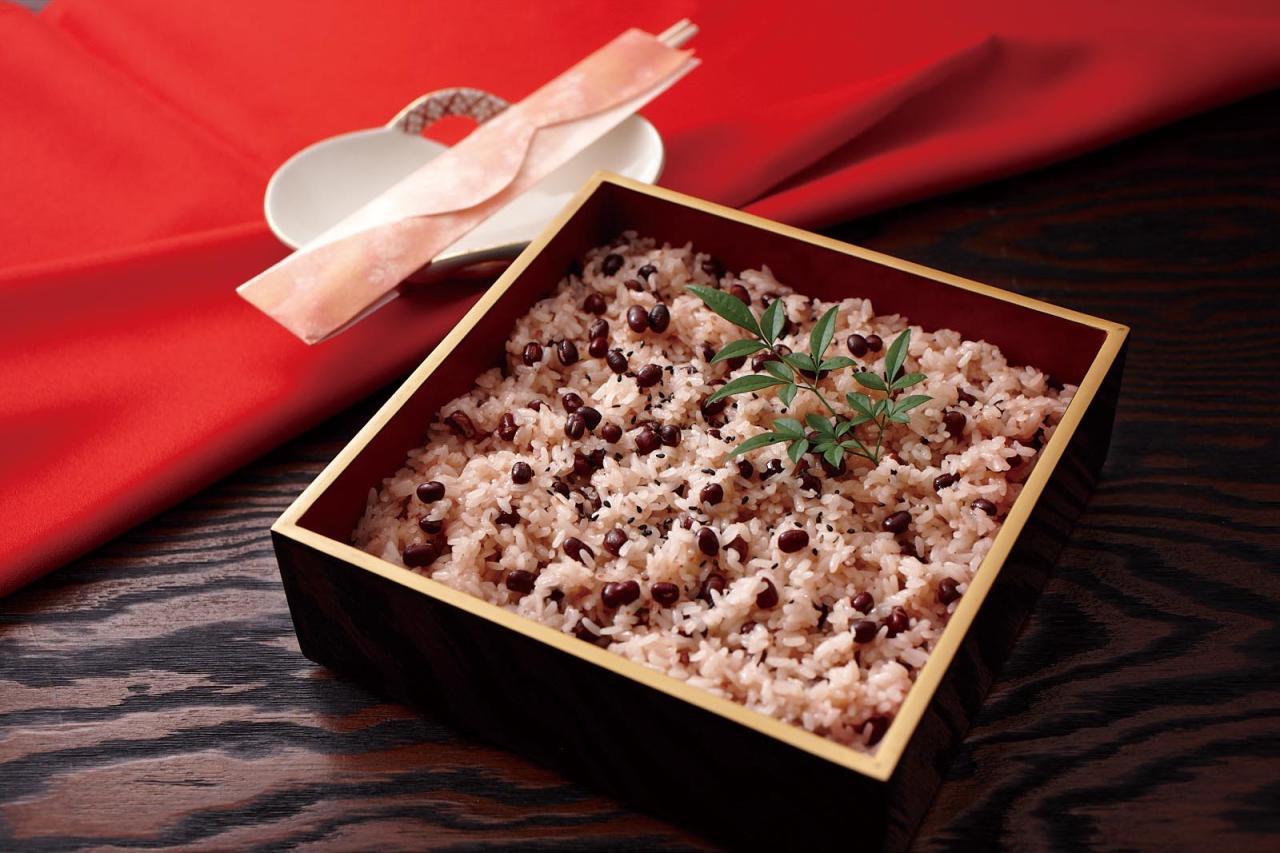 What is Sekihan, you ask? It's a delicious Japanese rice dish that is often served as a side dish or as part of sushi. Sekihan is made with white sushi rice, azuki beans, rice vinegar, sugar, mirin, soy sauce, and salt. This recipe serves 1.2 cups and takes about 30 minutes to make.
Sekihan is perfect for those times when you want something simple and easy to eat. It's flavorful and filling without being heavy or overwhelming. Assemble the ingredients before cooking the rice according to the instructions below. Once the rice is cooked and ready to eat, stir in the vinegar mixture and enjoy!
What Are Azuki Beans?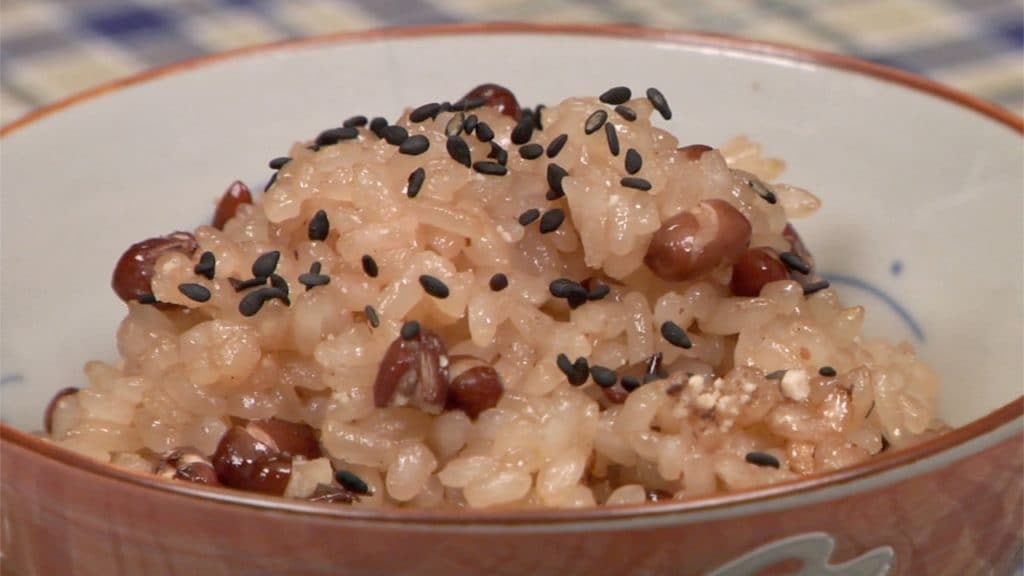 Sekihan is a delicious and traditional Japanese dish that features azuki beans and rice. Azuki beans are small, red, sweet beans that are commonly used in Japanese cuisine. They can be cooked into a sweet paste or used whole in savory dishes. Sekihan is a dish made with azuki beans and rice that is often served as part of a meal. This vegan, gluten- free, and easy to make recipe will give you the perfect taste of Sekihan without all the hassle!
Azuki beans are a good source of protein, fiber, and vitamins. They also contain significant levels of calcium and vitamin B6. In addition, azuki beans are an excellent source of antioxidants that help to protect against damage to cells. Finally, sekihan is a great way to get your daily dose of Vitamin C! If you're looking for an easy vegan recipe that features azuki beans in delicious and savory form, try this recipe out!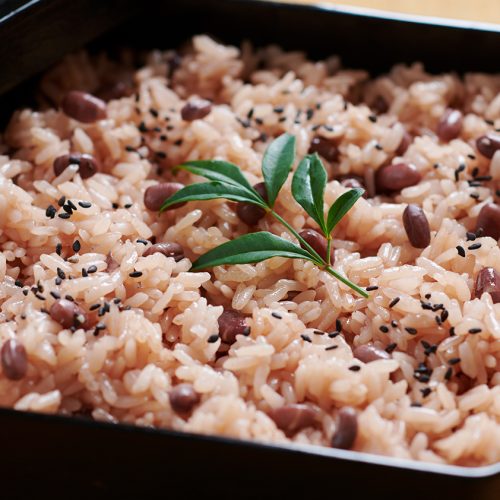 Sekihan
Sekihan is a Japanese dish made from azuki beans and rice. It is often served as a side dish or part of a meal. In this blog post, we'll give you a recipe for Sekihan Azuki Beans Rice. We'll also provide some serving suggestions and variations. By the end of this post, you should have a recipe for Sekihan Azuki Beans Rice that you can use in your next meal.
Ingredients
Sticky brown Ricec 2 cup

Azuki ¼ cup

Water 3 cup

if you user regular sweet rice, add 2 cup

2-3

pinch

salt
Instructions
Wash rice and azuki bens and soaked soak in the water for at one hour.

Turn on medium heat and bring to a boil. Simmer about 25 minutes. Once

Once the pressure has dropped, let the rice stand for an additional 5 minutes in the pressure cooker.
Notes
Sekihan is a traditional Japanese dish made with rice and azuki beans. The beans are cooked in the rice, which turns the rice red. Sekihan is usually served on special occasions, such as birthdays and weddings.
Serving Suggestions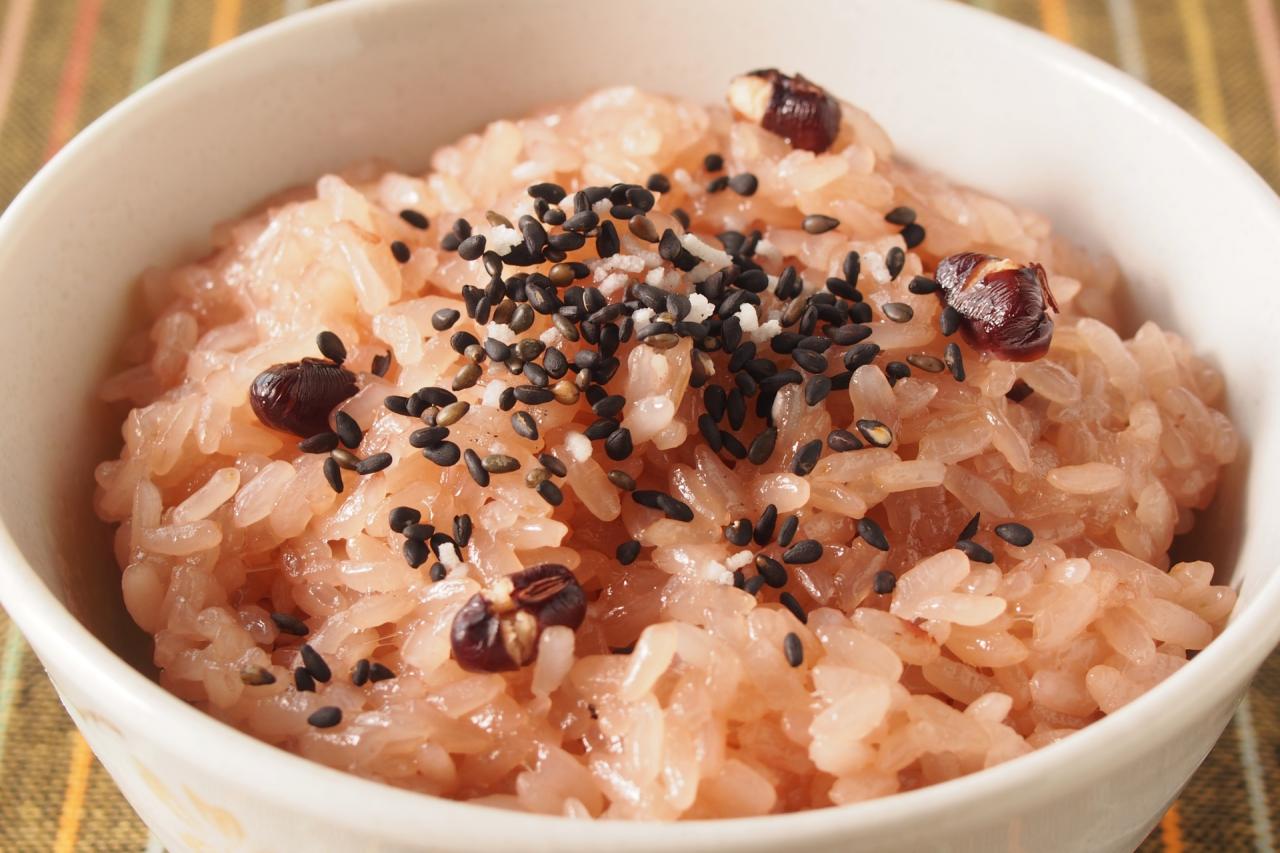 Rice is a staple in many diets, and for good reason. It's filling, it's easy to cook, and it can be enjoyed in many different ways. But how do you make the perfect rice dish? The answer lies in Sekihan Azuki Beans Rice – a delicious and simple recipe that will please even the most discerning rice-lover.
To make this dish, first rinse the rice in a fine mesh strainer and rinse under cold water until the water runs clear. Next, combine the rice and 1 1/2 cups of water in a medium saucepan and bring to a boil over high heat. Once the rice has come to a boil, reduce the heat to low and stir in the azuki beans.cover the pot with a tight fitting lid and simmer for 20 minutes or until the rice is tender and the beans are cooked through.
After 20 minutes have passed, remove the pot from heat and let it sit for 5 minutes to absorb flavors. Finally, serve immediately with pickled ginger, soy sauce, and wasabi if desired! Sekihan Azuki Beans Rice is perfect for any meal – whether you want something hearty for lunch or something light for dinner. Thanks for trying out this delicious recipe!