I cooked this for afternoon snack for me and my husband.
Maybe this is good appetizer for some party like Thanksgiving, Christams.
Here is the recipe.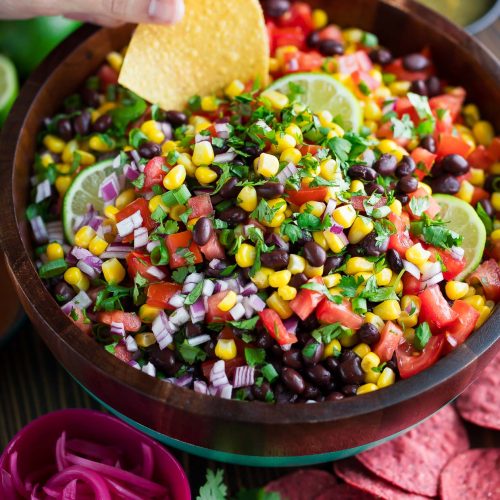 Colorful black bean salsa
Check out this easy and delicious black bean salsa recipe that is perfect for your next Mexican-inspired dish!
Ingredients
Eden Organic Black Beans 1 cup

1/2 -1

cup

corn

10

cherry tomato

or 1 tomato diced

1/4

Red bell pepper diced

3

Tablespoon

parsley

or cilantro minced

1

Tablespoon

fresh basil minced

option

1

clove

garlic grated

1/2

lime juice

cayenne pepper or 1/2 jalapeno minced

1

tablespoon

cumin powder

salt and pepper to taste
Instructions
For black beans, Remove with strainer, rinse under cold water, then drain.

mix all rest of ingredients

Serve with tortilla chips
Notes
There are many different ways to make a healthy and delicious smoothie. By following the tips in this blog, you can make a smoothie that is perfect for your individual nutritional needs. Be sure to experiment with different variations and serving suggestions to find what you like best. Most importantly, enjoy your smoothie and feel good knowing that you are doing something good for your body!
Nutritional Information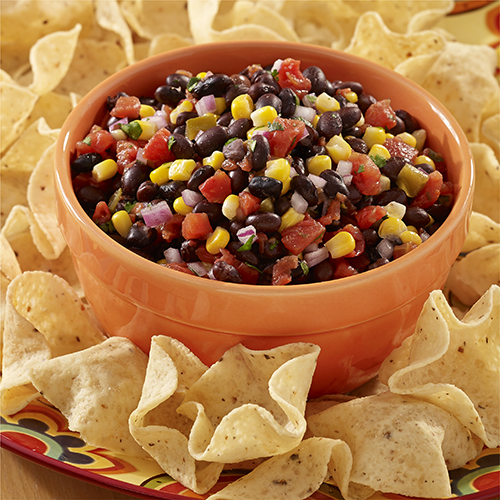 Are you looking for a colorful and nutritious dish to serve at your next party? Look no further than this delicious black bean salsa recipe! This dish is packed with flavor, and it's chock full of nutrients.
Black beans are a great source of protein, fiber, and nutrients. They also contain Vitamin B6, which helps to maintain nerve function and energy levels. In addition to these essential nutrients, black beans are also high in antioxidants, which can help to protect against disease.
Along with the black beans, diced red onions, diced red bell peppers, diced yellow bell pepper, diced fresh pineapple, chopped fresh cilantro, jalapeño pepper (seedless if desired), red wine vinegar (omit if using bottled salsa), salt and black pepper will be needed for this recipe.
In a skillet or saucepan over medium-high heat, heat olive oil until hot. Add the onion and bell peppers and sauté until softened; about 5 minutes. Stir in the pineapple and cilantro and continue cooking for 2 minutes longer or until pineapple is slightly softened. Stir in the black beans and vinegar; season with salt and black pepper to taste. Cook for 1 minute or until heated through. Serve warm or cold!
Variations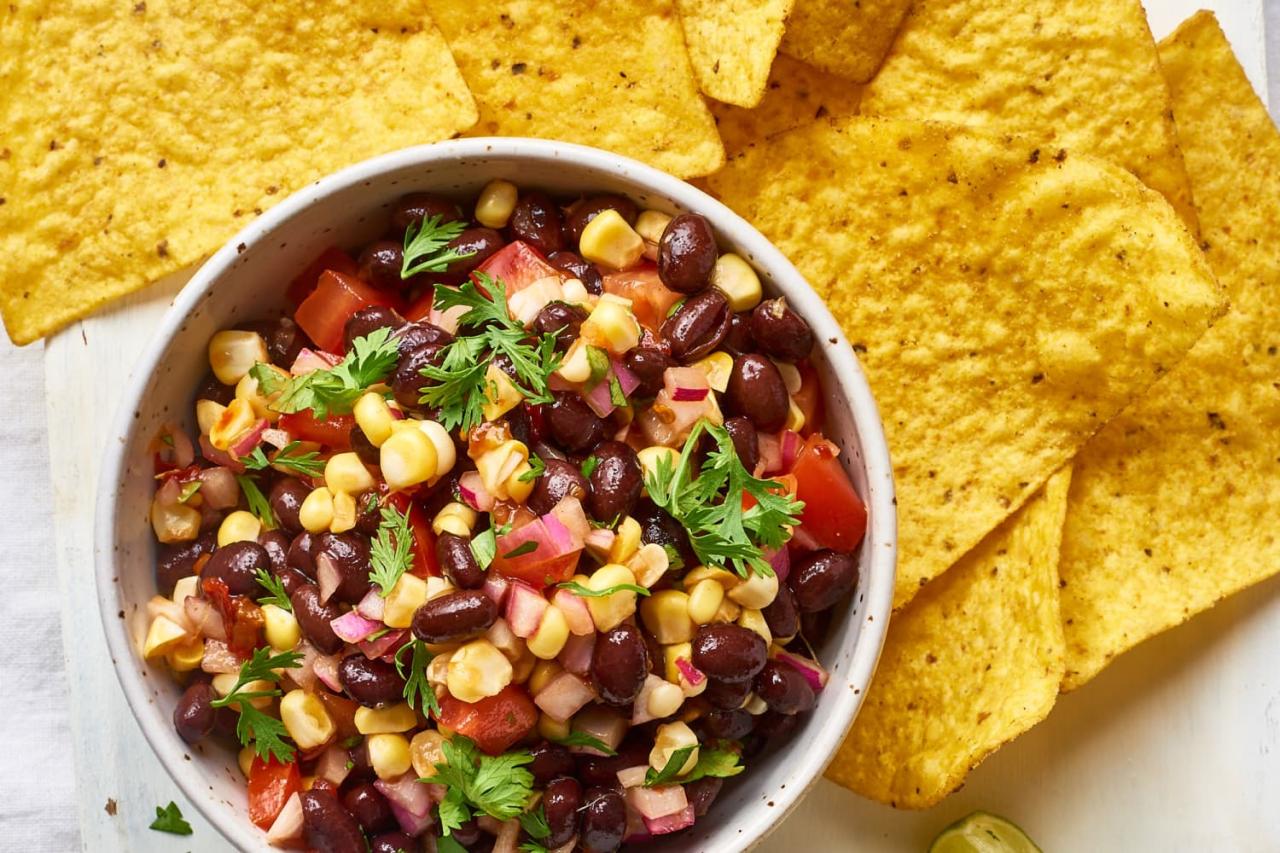 Summer is here, which means barbecues! And what better way to enjoy a summer barbecue than with a delicious and colorful black bean salsa? This tangy and delicious salsa is perfect for adding some extra flavor to your summer BBQs. It's also healthy, vegan, and gluten- free, so everyone can enjoy it.
To make this salsa, you will need some basic ingredients: black beans, tomatoes, red onions, garlic, lime juice, cilantro (or parsley), chili powder, salt, and pepper. To make the salsa even more flavorful and spicy (or mild if you prefer), you can add in different vegetables or herbs such as jalapeños or avocado. The possibilities are endless!
Below are two variations of this salsa that I love. The first variation features bell peppers and the second variation features corn. Both are delicious and colorful additions to any barbecue table. Have fun experimenting with different vegetables and spices to come up with your own unique version of this delicious salsa recipe!
Serving Suggestions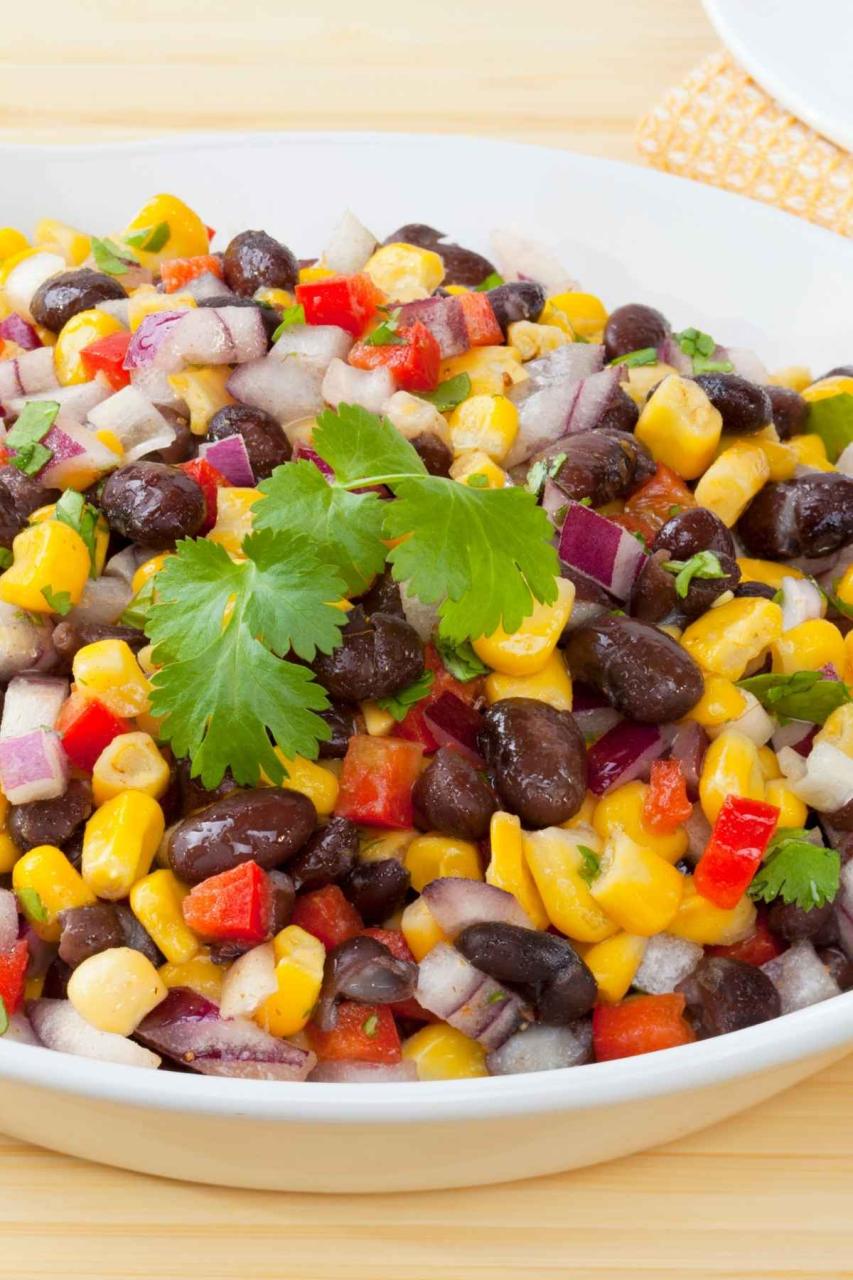 Are you looking for a delicious and colorful salsa recipe that can be served with chips, tacos, or as a salad topping? Look no further than this black bean salsa recipe! This dish is packed with flavor and can be enjoyed in many different ways.
To start, combine ½ cup of corn, 1 diced jalapeño pepper, lime juice, 2 tablespoons chopped fresh cilantro, salt and pepper in a food processor or blender. Blend until everything is finely chopped.
Next, spread the salsa out on a baking sheet and let it cool for about 10 minutes so that the flavors can meld together. Once it's cooled down, you're ready to serve! Suggestions for serving include chips, tacos (especially carnitas tacos!), as a salad topping (add avocado, cheese and sour cream), or even add it to quesadillas or burritos for an extra filling meal. As always, feel free to mix this salsa up in order to create your own unique flavor profile.
Black bean salsa is an excellent choice for vegetarians or meat-eaters alike – it's hearty but not too heavy. So go ahead and whip up a batch today!