I cooked my husband's favorite hayashi rice today.
Hayashi Rice is popular western-style dish in Japan and similar as tomato stew.  Usually we cook this dish with roux blocks like Japanese curry, but I cooked this without roux.
Photo is for my husband, and the following is photo is for my son.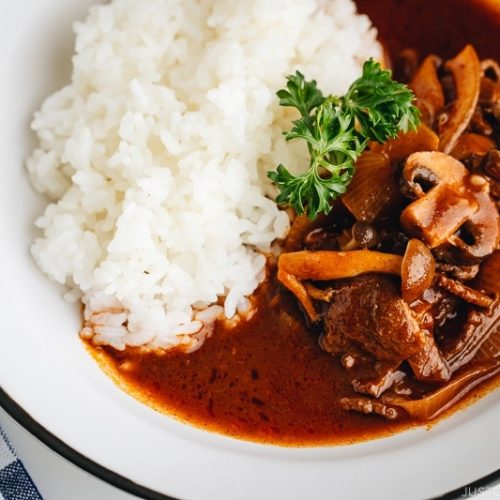 Chicken Hayashi Rice
Chicken Hayashi Rice is a Japanese side dish made with chicken, rice, and a variety of vegetables. It is delicious and easy, perfect for any meal. In this blog post, we will teach you the best chicken hayashi rice recipe and why you should try it.
Ingredients
1

lb

Chicken thighs

or your favarite part, or beef

2

onion sliced

2

cloves

garlic minced

2

carrot chopped

2

Tablespoon

spelt flour

2

Tablespoon

Mochiko

1

Tablespoon

butter

1

Tablespoon

olive oil

1

Tablespoon

soy sauce
A
15

oz

can tomato sauce

2

bay leaves

1

Tablespoon

worcestershire sauce

1

Tablespoon

ketchup

2

cube Chicken Bouillon

1

Tablespoon

Miso

2

cups

water
Instructions
in a sauce pan, add oil and butter. Saute garlic and onion.

Add carrot, chicken and saute..

Turn off the heat and add spelt flour and mochiko. Mix well..

Add all ingredients A and turn on the heat again and simmer. Make sure stirring well.

Turn down the heat to low and simmer about 30 minites..

Add soy sauce and cook 3 more minites.
Notes
Heart Shaped Tomato
Prepare 2 similar shaped cherry tomato
Cut edge about 45 degree as following photos
place 2 charry tomatos
What To Serve With Hayashi Rice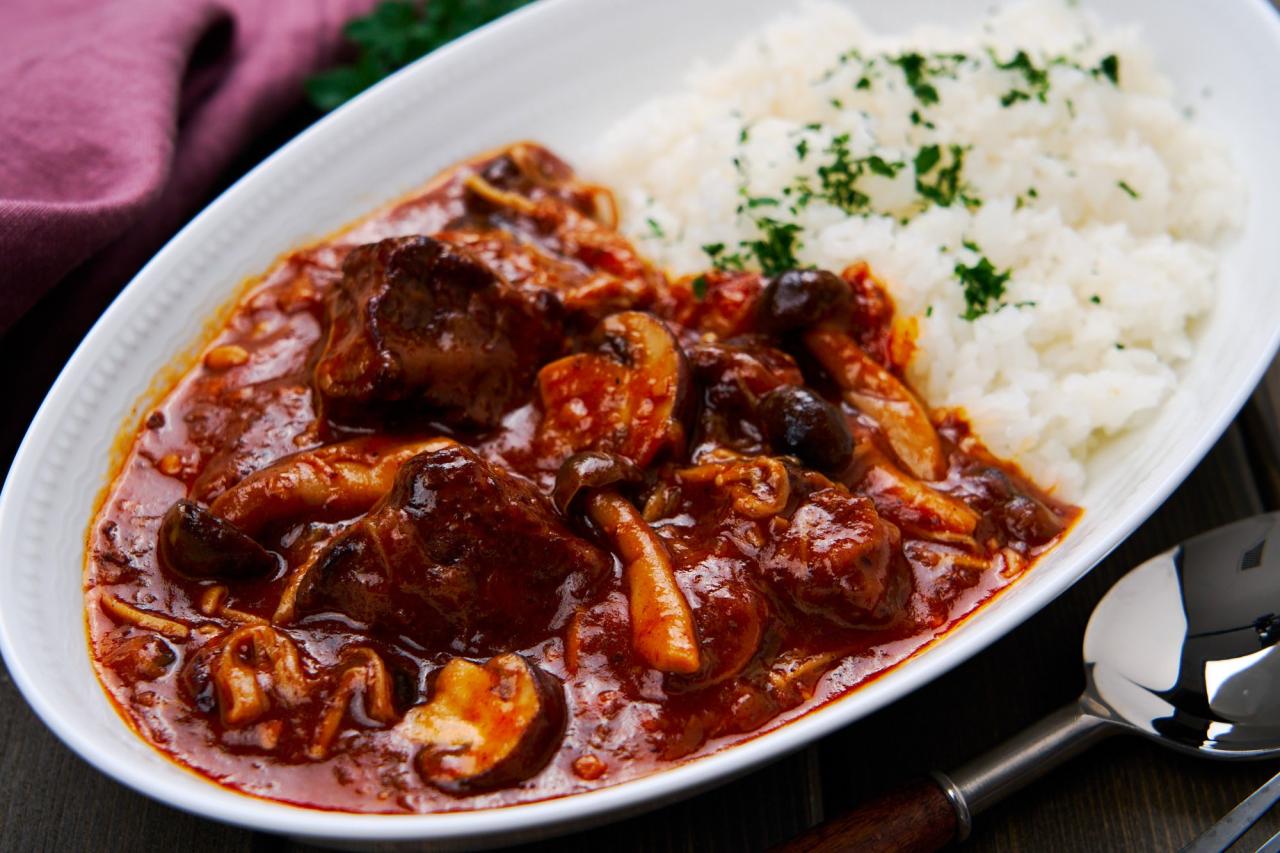 When it comes to Japanese style chicken hayashi rice, there are a few things that you'll need to keep in mind. For starters, you'll want to make sure that you have chicken on hand. This dish is all about the chicken, and without it, the dish will not be as delicious. You can either cook your own chicken or buy pre-cooked chicken at your local grocery store.
Next, you'll need to make sure that you have some Hayashi rice on hand. Hayashi rice is a type of Japanese short-grain rice that is typically cooked in a light soy sauce and vegetable stock mixture. It's a simple and easy dish to prepare, so having some on hand is always helpful.
Once everything is ready, it's time for the Japanese style stew! This stew is made up of various vegetables – onion, green pepper, carrot, celery – that are simmered in beef broth until they're cooked through. It's a hearty and filling dish that will satisfy any hunger pangs.
Finally, serve up some tomato slices and mushrooms on top of your hayashi rice for added flavor and texture. Enjoy!