I jut would like to introduce super easy heart shaped sandwich for Valentine.
No cookie cutter needed!!
Try if you do now have heart shaped cookie cutter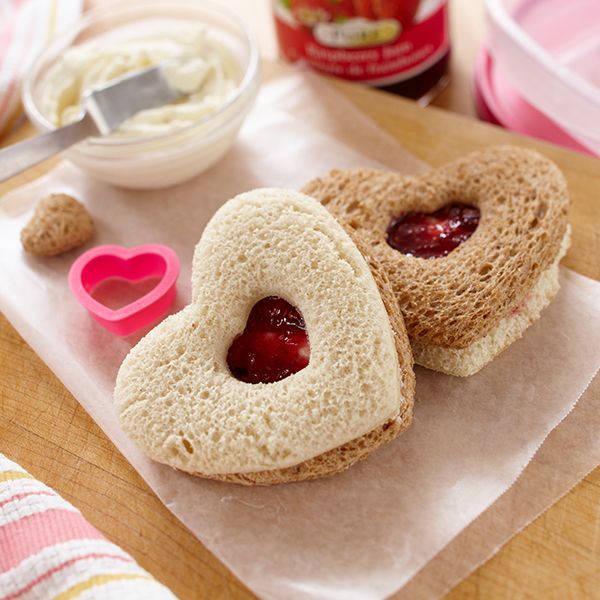 What You'll Need
Are you in the mood for a heart-shaped sandwich? We've got the perfect recipe for you! This easy-to-follow breakfast will take only a few minutes to prepare and will be sure to please your taste buds. To make this dish, you'll need:.
1. Start by splitting two slices of bread in half and spreading cream cheese on one side of each slice.
2. Place strawberry jelly on top of the cream cheese, followed by mini chocolate chips and vanilla extract.
3. Top with another slice of bread and butter, cut into heart shapes using a cookie cutter. Serve immediately!
You don't have to go out to eat to enjoy a delicious heart-shaped sandwich – you can make it at home in just minutes! By following these simple steps, you'll have an amazing dish that everyone will love. So what are you waiting for? Make this special breakfast today!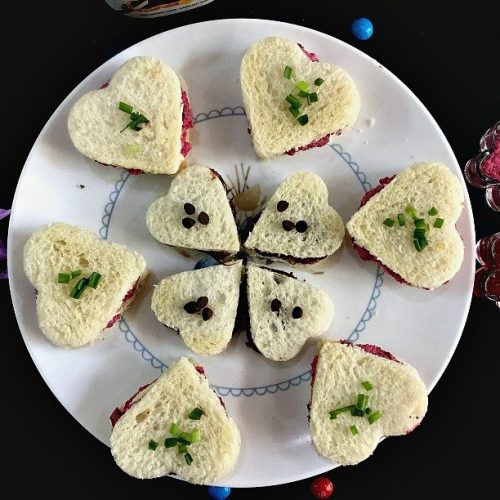 heart shaped sandwich
Did you know that you can make a heart-shaped sandwich using just a few simple ingredients? In this blog post, we'll show you how to make an easy heart-shaped sandwich using bread and fillings. We'll explain each step along the way, and by the end, you'll be able to make your very own heart-shaped sandwich. So go ahead and give it a try!
Ingredients
2

sliced bread

your favorite jam

or egg salad, potato salad etc.
Instructions
Trim crusts from bread.

Spread jam on the bread.

fold into half, and unfold.

fold to along its creases. leave little room in the center.

lift 2 fold line and wrap with plastic. Leave in fridge for a while.

Cut in to 3-4 to serve.
Notes
Grilled cheese sandwiches are easy to make and only require a few simple ingredients. With just a little bit of time and effort, you can make a delicious grilled cheese sandwich that will be sure to please everyone. So what are you waiting for? Give it a try today!