Persimon is season now. Yesterday my mother-in-law brings a lot of fresh persimmon. I cooked caprese salad with persimon instead totmato and it was delicious.
This may be good appertizer for fall party.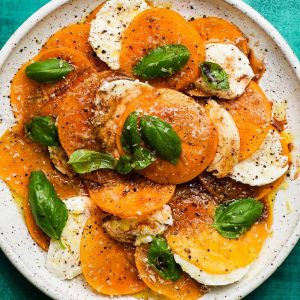 Persimmon Caprese Salad
Looking for a delicious and easy Persimmon Caprese Salad recipe? Look no further than this blog post! In this article, we'll list all of the ingredients and directions for making this delicious salad recipe.
Ingredients
2

Persimmon

¼

lb

fresh mozzarella

¼-inch thick slices

10

leaves

fresh basil

Extra-virgin olive oil & salt

for drizzling

black pepper
Instructions
Layer alternating slices of persimmons and mozzarella, adding a basil leaf between each, on a large, shallow platter. Drizzle the salad with extra-virgin olive oil and season with salt and pepper, to taste.
Notes
Persimmons are a delicious, nutritious fruit that can be enjoyed in many different ways. When choosing a persimmon, look for one that is soft and slightly squishy to the touch. Avoid any fruit that is hard, mushy, or has brown spots.
Expert Tips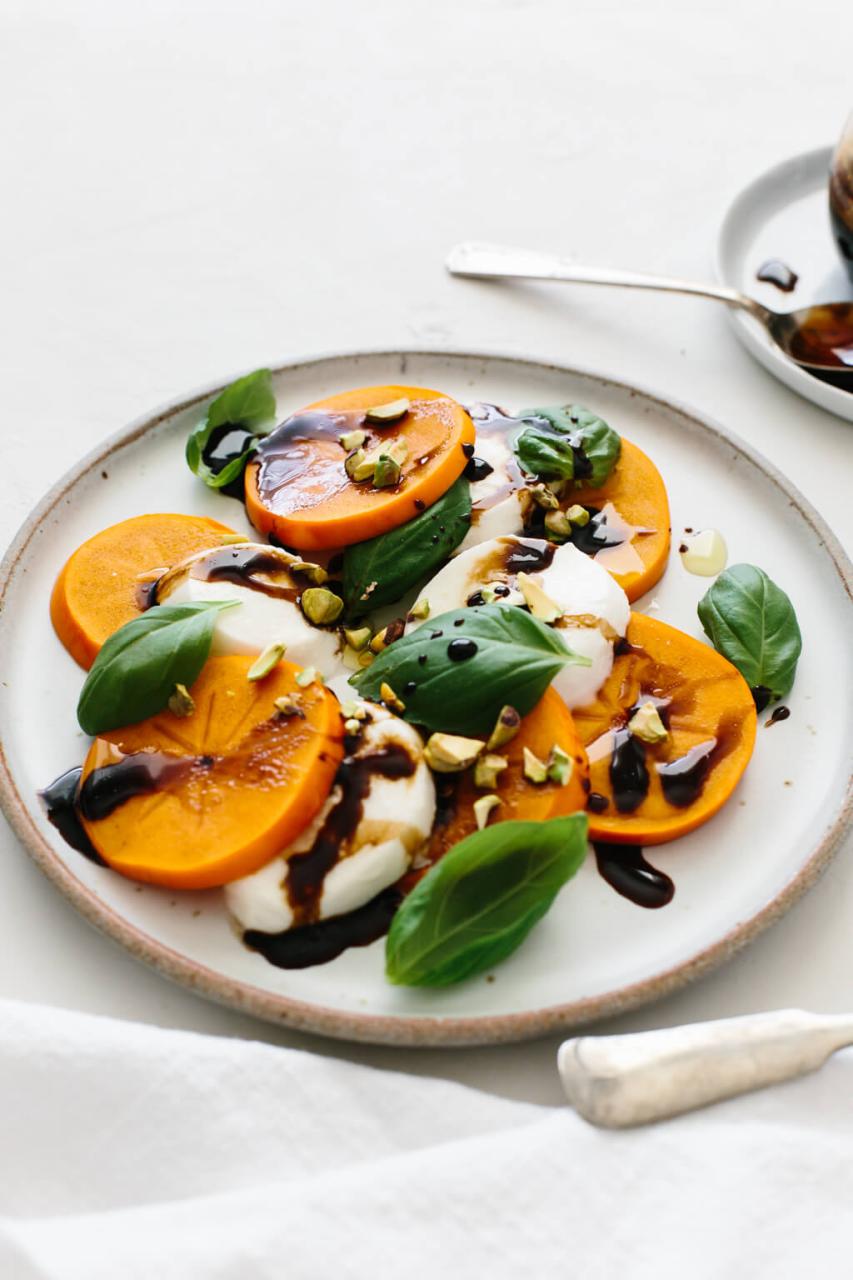 Looking for a delicious and easy holiday salad recipe that will impress your guests? Look no further than the Persimmon Caprese Salad. This salad is not only beautiful to look at, but it's also incredibly easy to make. With just a few tips from a professional chef, you'll be able to create this stunning salad in no time.
First, start by preparing your ingredients. For the Persimmon Caprese Salad, you will need diced persimmons, crumbled blue cheese, diced red onion, and chopped fresh parsley. Next, mix together all of the ingredients until everything is evenly distributed. Finally, dress the salad with olive oil and balsamic vinegar before serving at room temperature or chilled for an even better taste.
This Persimmon Caprese Salad is perfect for a holiday party or potluck – it's sure to be a hit! Plus, this dish can be made ahead of time and stored in the refrigerator for later use. So don't wait – make this tasty salad today!
Nutrition Information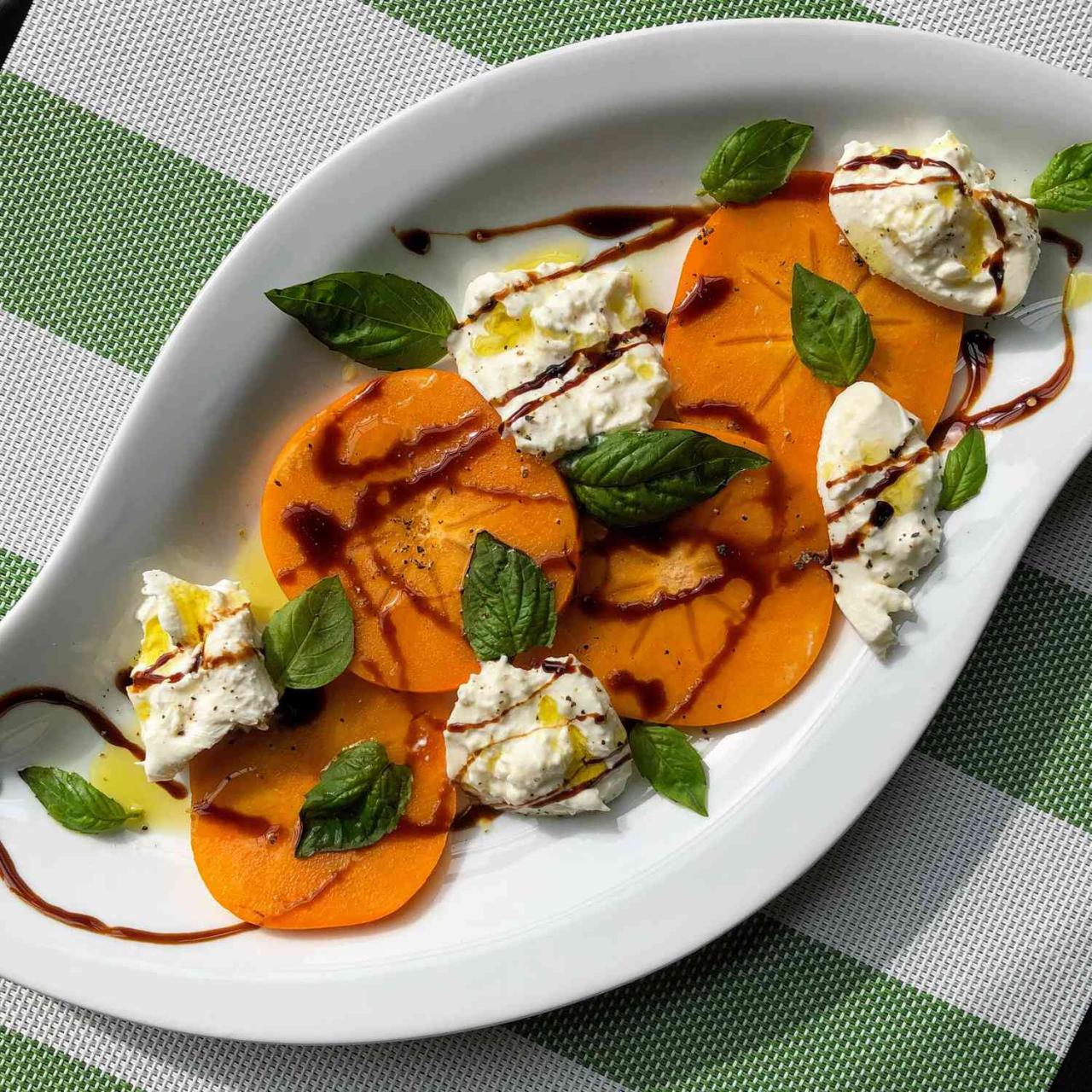 Are you looking for a delicious, nutritious salad that is low in calories and fat? Look no further than Persimmon Caprese Salad. This dish is packed with nutrients and vitamins, making it a great choice for a healthy meal. In addition to being high in fiber, this salad also contains antioxidants which are beneficial for your health. Additionally, the cherry tomatoes and red onion are both good sources of vitamin A and C, respectively.
This delicious salad also contains mozzarella balls which are a good source of protein and calcium. Furthermore, this dish is low in calories and low in fat – making it an ideal option for those who are looking to lose weight or watch their cholesterol levels. If you're ready to try Persimmon Caprese Salad, be sure to download our recipe below!
How To Choose The Perfect Persimmon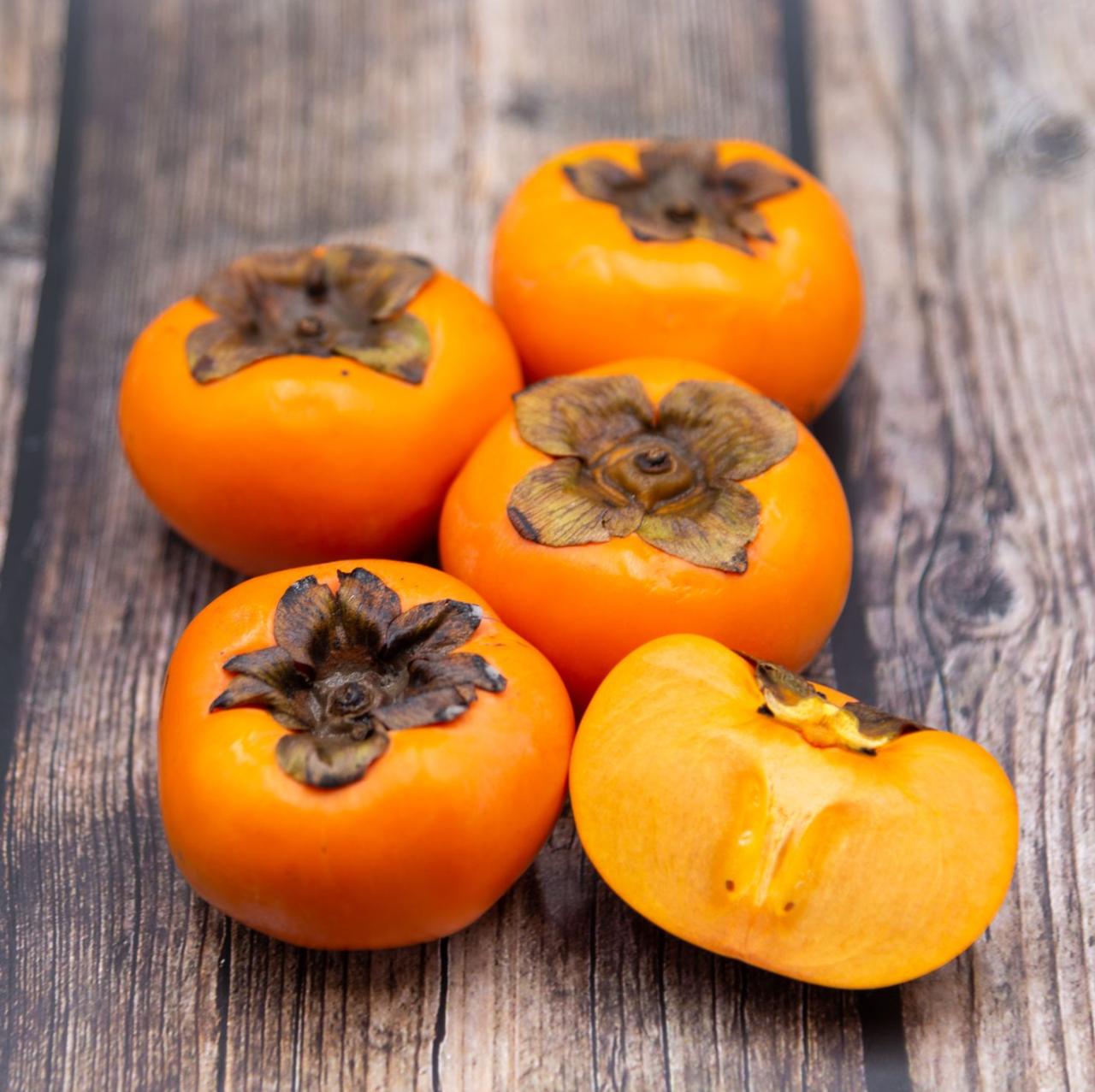 It's officially fall, which means it's time to start thinking about persimmons. persimmons are a delicious fruit that can be enjoyed in many different ways. But before you can enjoy your persimmon, you need to select the perfect one for your dish. Here are some tips on how to choose the perfect persimmon:.
Look for a deep red persimmon that is free of any bruises or damage. Avoid any persimmons that have an off color or are not deep red in color. The stem should be green and the leaves should be intact – if they're not, it's probably not a good choice for your dish. Finally, gently squeeze the persimmon to test for ripeness – it should give slightly when touched. If everything looks good and the fruit is ripe, cut it in half and remove the seeds before eating!
Once you've selected your perfect persimmon, enjoy its sweet flavor in a delicious caprese salad recipe!